Milwaukee Art Museum Taps Museum and Hospitality Professional as Deputy Director of Operations
Posted on January 24th, 2018
---
Milwaukee Art Museum Taps Museum and Hospitality Professional as Deputy Director of Operations
-Mark Zimmerman joins the Museum to head up facilities, security, and retail operations.-
Milwaukee, Wis. – January 24, 2018 – The Milwaukee Art Museum today announced that, after an extensive nationwide search, Mark Zimmerman has been hired as the Deputy Director of Operations for the organization.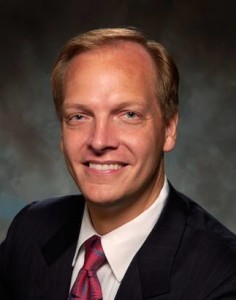 Zimmerman is currently at The Nelson-Atkins Museum of Art in Kansas City, Missouri, as its Director of Administration. He brings expertise in all areas of venue operations from over a decade at the Nelson-Atkins—another internationally respected Midwestern art museum—and wide-ranging experience in the hospitality industry.
"Mark's expertise, creativity and enthusiasm will be incredible assets for the Museum and the community," said Dr. Marcelle Polednik, Donald and Donna Baumgartner Director. "He will be a critical part of our collaborative leadership team, helping to ensure we are delivering a truly world-class experience for our visitors."
Deputy Director of Operations is a new position for the Museum, made all the more important with the expansion of the Museum's campus to include the adjacent O'Donnell property last month. In this new role, Zimmerman will head up campus facilities, security, food and beverage operations, event rentals, the Museum Store and parking operations.
Originally from Wausau, Wisconsin, Zimmerman graduated from the University of Wisconsin–Madison with a Bachelor of Science in economics. Zimmerman's 15-year tenure with Starwood Hotels & Resorts took him from Chicago to San Francisco, Seattle, Shanghai, Denver, Singapore and Cincinnati. He settled in Kansas City, Missouri, opening the Hotel Phillips as part of the downtown's redevelopment, before joining the Nelson-Atkins in 2002. He earned his MBA from the Bloch School of Management at the University of Missouri in 2013.
His current role at the Nelson-Atkins includes oversight of campus security, visitor services, engineering, maintenance, food and beverage, event operations, the museum store, the volunteer program, and capital projects at the celebrated art museum.
Milwaukee's Spano Pratt led the executive search.
Zimmerman will officially start at the Milwaukee Art Museum in late March 2018.
About the Milwaukee Art Museum
Home to a rich collection of more than 30,000 works of art, the Milwaukee Art Museum is located on the shores of Lake Michigan. Its campus includes the Santiago Calatrava–designed Quadracci Pavilion, annually showcasing three feature exhibitions, and the Eero Saarinen–designed Milwaukee County War Memorial Center and David Kahler‒designed addition. In 2016, after a yearlong renovation, the Museum reopened its Collection Galleries, debuting nearly 2,500 world-class works of art within dramatically transformed galleries and a new lakefront addition. This reimagined space also allows for the presentation of additional changing exhibitions. For more information, please visit: mam.org.