2023 Scholastic Art Awards: Wisconsin Exhibition
Exhibitions
Jessica Sharp, In and Out (detail), 2022.
Gold Medal in Ceramics & Glass. Grade 12, Fort Atkinson High School; Angie Szabo, instructor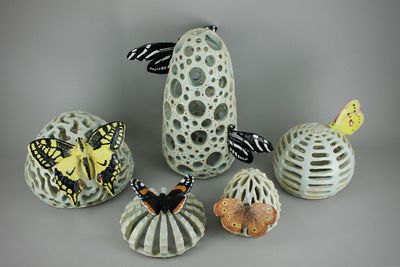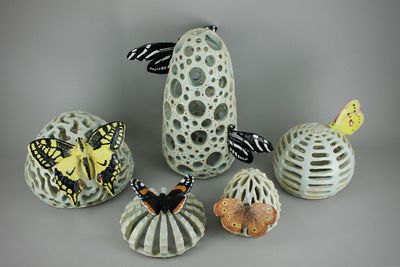 Overview
February 4–March 19, 2023

Schroeder Galleria

Included with Admission
This year marks the 100th anniversary of the national Scholastic Art Awards program, which acknowledges excellence in the visual arts and encourages the artistic endeavors of young people throughout the United States. The Milwaukee Art Museum has hosted the awards for the Wisconsin region since 1976, sharing the extraordinary talents of students in grades 7–12 for the entire community to celebrate at its annual exhibition. For the 2023 Scholastic Art Awards exhibition, we will not only present more than 350 artworks by students from across our state but also highlight past awards recipients represented in the Museum's collection, including Harry Bertoia, Robert Indiana, Cy Twombly, John Wilde, and Andy Warhol.
The exhibition features works spanning mediums from painting to design. A jury of regional arts professionals, including artists, university faculty, and gallerists, selects the works from approximately 2,500 submissions across 16 categories: Architecture & Industrial Design, Ceramics & Glass, Comic Art, Design, Digital Art, Drawing & Illustration, Editorial Cartoon, Expanded Projects, Fashion, Film & Animation, Jewelry, Mixed Media, Painting, Photography, Printmaking, and Sculpture. The Silver Key Award denotes statewide recognition. Artworks awarded a Gold Key later compete at the national level in New York. Historically, many award winners go on to achieve distinction in the fine arts, applied arts, and design, often crediting their success to the early recognition they received as participants in Scholastic.
Support
Contributing Sponsors
The Heller Foundation and Mary Ellen Heller in memory of Avis Heller

Peter and Debra Johnson

An anonymous donor